Welcome to the 21st Century! The era of Digital Technology. The Global Data Communications System is the extensive information portal here, I mean, The "Internet", we are likely married to each other and can't spend a single day without it.
Whatever we need; the internet is there for us. Thus Digital Marketing is taking over the local traditional ones', as it expands our limits to infinity & beyond in business aspects.
As an illustration, we can say it is now much easier and cost consumable to make a great deal of communication between the clients and the business medias'. How? Think about it, your business needs advertising to make further engagements, you'll need highly paid Television or Papar media advertising, right!
Whereas, a simple e-mail, social media campaigning could have done it like you did nothing but the business is flying across the seas, from one place to another.
Even if your business is booming, you can be able to get in comfort with untold numbers of leads, partners, facilities, opportunities, and $$$. But here is an if! And why is that?
Yes, if you don't have the exact level of expertise of using digital marketing techniques you might not be able to do fluent business. You can learn the tricks, tips techniques if you are willing for it.
In the market, some industries are already utilizing the good benefits of this digital marketing technology whereof many are still fall far behind. In this article, you will learn the 7 reasons why you are not making online from Bangladesh–
1. You don't know what Internet Marketing really is: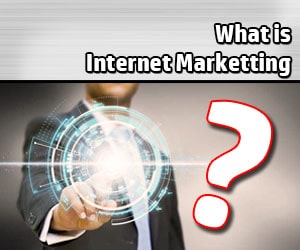 Internet marketing isn't a child's play. Excited people who wish to join this internet marketing industry always have the wrong idea that it is as simple as putting butter on bread. These over fascinated people (hungry for online income dream) think that successful online marketers who show that they own lavish cars like Ferrari's and live in big mansions; just pushed a magic button and started making money online.
However, it is not the truth!
You need to understand that there is no University to learn Internet marketing. You just put your blood-sweat-tears to learn yourself. But you can always take help from those who are already successful and take a couple of courses from them to learn the trick. Try it for yourself.
We are talking about business, so have some guts to attempt several experiments.
At the very beginning, you should acquire this understanding that Internet Marketing is a vast concept.
If we take Internet Marketing as like a Big Cake then affiliate marketing or earning through AdSense or SEO etc. are just individual parts of that cake.
Either you can pick one slice of that cake and move with it or you can have little portions from all of them.
However, from my experience, I can say that you gather skills for all sections of Internet Marketing as they all are interlinked with each other.
So to learn Internet Marketing perfectly; hire a Mentor for yourself who will guide you to reach your dream of online income.
2. Afraid of Spending Money for your Online Business Venture: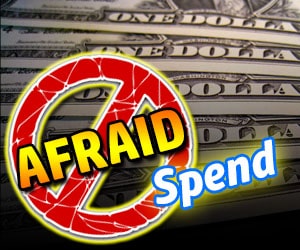 I've seen that a majority of people want to keep their distance from spending money as they don't want to take any risk in this sector. They would rather pay $10 on 100,000 fake robot visitors from freelancing sites than invest $100 for 1,000 real visitors through paid ads.
All the FREEBIE seekers will download eBooks one after one for free but they won't invest a dime in a legit training course. We need to keep in mind that success doesn't come with free stuff. It takes investment. Now it's a choice, either you want to spend time or money.
Paid Traffic + Money = Fast results.
And
Free Traffic + Time = after a very long time.
3. You think there is no valid income receiving system: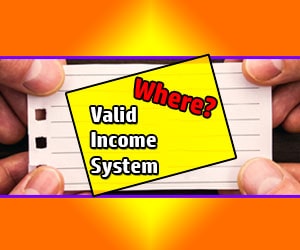 As we live in Bangladesh, we are deprived of various modern facilities for which we get stuck at every step towards our development. It is not that we do not have a valid income receiving system or option but they are limited by any particular rule or by our location.
What we have to do is analyze our individual requirements and find solutions accordingly. People in Bangladesh research the internet and eye for various income receiving options that are easily available for foreign people in their country.
Like PayPal, Neteller, Skrill, Direct Bank Deposit, etc. But these are valid in the Developed countries like the USA, UK, Australia or even India. But in Bangladesh, our government policy is restricted in certain actions.
Like we are unlisted in PayPal; a very common money exchange system around the globe. As our government doesn't allow us to send or pay money outside the country, so PayPal didn't activate Bangladesh fully in their approved country list.
Though Bangladeshi people try to use PayPal by using fake information like other country addresses but unfortunately PayPal's system updated in this manner that it will start verifying the bank address at the beginning which stops the new account opening process for a Bangladeshi person.
And even after all the hassle if a person manages to open a PayPal account from Bangladesh, then the account gets limited within a few days to opening. So you never get a permanent solution for it.
But if you can own a credit card from a bank which gives you the power to pay in dollars in all countries; like Brac Bank in Bangladesh, then you can get a credit card. However, getting a credit card is expensive. You have to open at least 50k to 100k FDR in the bank to get a credit card. So it isn't a solution for any person.
On the other hand, if have an Aqua Prepaid MasterCard from Eastern Bank Ltd then you can pay in dollars around the globe. You just need to endorse the card with your passport. And it is also very very cheap to get the card. Maybe BDT 575/-.
And for an online payment receiving platform, you can open up a Payoneer account that will receive any currency to your account. Then you can withdraw that amount in any Bangladeshi Bank account.
I know it is quite difficult to get a Payoneer MasterCard in Bangladesh but you don't need one. With EBL's Aqua MasterCard and Payoneer account, you are fully covered to pay or receive money for your online business.
4. You don't know how to start or from where to start:
Starting something is the very foundation for you to come up with the final result. But when you don't have any idea of the point from where you could start, then everything seems like a blank white page that is waiting for a great story to be written.
In Internet Marketing, we see plenty of options in front of us. Like email marketing, pay per click ad income, youtube AdSense, blogging, affiliate marketing, forex trading, working at freelancing sites, etc. All this stuff confuses us to choose the right strategy for us.
However, whatever is the strategy; it's you who have to know to work on one. Let's say, you have decided to blog. Here, you have to acquire a website, write big articles, make pictures for relevant topics in the article, do on-page & off-page SEO, and in the end promote your blog among relevant category people.
By the way, you will also have to maintain an email autoresponder to grab all your blog's visitors in your email list and notify them about your every new post. Now you can see there are plenty of works involved in blogging. Individually each work needs long tutorials for you to learn first.
As a result, you have to learn how to write articles for blog keeping SEO in mind, how to take pictures using Adobe Photoshop or similar image editing software, how to do on-page SEO for WordPress & off-page SEO, how to make a blogging website with WordPress CMS for easy website management, etc.
So if you pick Blogging for your online income journey, then you are no longer blank in mind. I have indicated every raw material for blogging. Among these, if you already know some of it, then you have an advantage.
From my personal experience, I had to learn everything. It took years and lots of money for courses on several topics. For an average person, they may have to learn one or two things. But as my profession is to teach people internet marketing; for this reason, I was liable to learn all the sections as I was doing Ph.D.
And more on that things get very difficult when you are doing all these from a country like Bangladesh where we lag basic tools like PayPal, International MasterCard, restricted on powerful affiliate marketplaces like Clickbank, etc. However, with a strong determination, I overpassed all of the location's disadvantages.
So if you love to write then you can go for blogging and affiliate marketing. If you are comfortable in front of the camera then start a Youtube channel. There you have abundant earning opportunities. You just have to pick the closest satisfying work type that will grow in greater shape over time. So let's not waste time rather research your capabilities.
5. You think everybody's fraud when teaching internet marketing: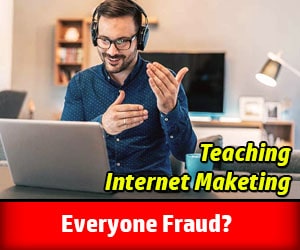 In every aspect of life, you will get good and bad. Maybe a bad person feels it is his duty to do bad things to others. But for the rest of us, it's our responsibility to keep the bad separate from good. The only way to judge someone if he/she is a fraud is to know him/her by talking, meeting, or find out legit reviews of that person from others.
Because these days, there are many who are not fraud and teaching internet marketing. For SEO you can check out nshamim. For youtube marketing, you can check out Youtube Cash Machine. Well, these can be supported if you want to earn money online from Bangladesh.
There are also good online coaches like Eben Pegan, Tom Hua, Jeff Walker, Dan Brock, Dan Lok, etc. who teach internet marketing globally. So it's not necessary that every internet marketing coach is a fraud.
Remember if you want to succeed at online income then you must have a mentor who will assist you in the hurdles towards the path. Otherwise, you will be doing a bundle of mistakes while guessing towards the path.
6. You're afraid of the fact that you could be a millionaire from internet marketing: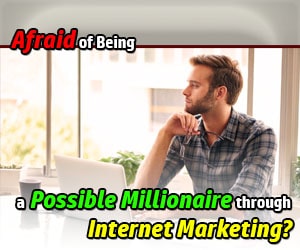 Sometimes it is so difficult to believe something so simple. This profession demands, if you can do everything correctly then you can easily earn a lot of money. But when an opportunity like this is open not only to the rich people but also in front of the middle-class people then this fear can be spotted.
It always seems that the rich never hesitate to think big. But though the middle-class man dreams big he is also afraid of what he will do if it comes true. Read the life stories of those who became rich from being broke. Analyze their strategies on how they have succeeded.
7. You think Bangladeshi Banking System is not capable to handle your online business: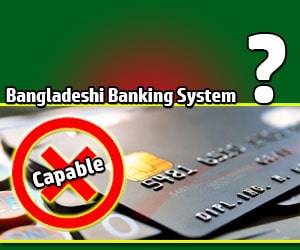 Well, this statement is half true. We don't have PayPal. Our banking system doesn't allow us to pay outside our country. But we are also valid in the Payoneer system. A Bangladeshi Bank Eastern Bank Limited is offering Aqua Debit MasterCard which has features to pay in dollars outside our country.
Payoneer gives us the facility to receive payment from all over the world and withdraw money in BDT from any bank in Bangladesh. Though it's expensive there is a credit card system that allows you to pay for international purchase or subscription fees.
Nowadays, many big companies like Facebook or Google are also allowing us to pay for their products in BDT if you need to boost your business. So our banking system may lag some facilities comparing developed countries but it's not totally cripple. You can be rest assured to do online business from Bangladesh.
In the End
There will always be difficulties in every aspect of life. But it doesn't mean we will stop trying to succeed. In this article, I have mentioned the Top 7 reasons why you are not making money online from Bangladesh. But I am sure you will discover more problems while trying. The only solution to all problems is to keep a positive attitude towards your work. Don't lose hope. Don't go for suggestions to those who discourage you from this profession. Have a mentor you will be an asset to your online business. Here is a solution for your online income from Bangladesh-