Every day 1 billion hours of videos are watched on Youtube by users, which is identical to 8.5 minutes a day by a person. It is impossible to neglect the video marketing opportunities for marketers with YouTube's such platform amongst prospects. However, every coin has the opposite side. But keep reading this article so that I can give you the answer to the query of Best 12 Tips of How to Increase Subscribers on YouTube Channel to Earn Money Online from Bangladesh; fast as a bolt.
As I was saying with such scope, you will get hard competition with unlimited videos uploaded as your rival. But in this article, I will guide you to stand out in the crowd! I don't know why but it is a proven statistic that people enjoy watching cat videos on YouTube spending on internet bills; hours upon hours.
Though it is an embarrassment, however, the fact is all the highly literate YouTubers now need to compete for these famous cats for the visitors (online traffic) attention to their Youtube videos. I understand the pain that you have to suffer to make all your videos for YouTube. And it is unfair if the visitors don't value your effort.
Your work can be appreciated if the visitors turn into permanent subscribers to your channel. I know, you may have heard or seen that Youtube subscribers can be purchased from various groups on Facebook or any other website.
But tell me, if you subscribe to a channel in exchange for money or other benefits then will you binge-watching his next 100 videos completely where you have no personal interest in the channel…
So it is high time you learn to get real subscribers on your YouTube channel if you want to earn money online from Bangladesh or anywhere around the globe. Let's see continue.
Tip#1: Get Rid of the Bad Content Already uploaded in your YouTube Channel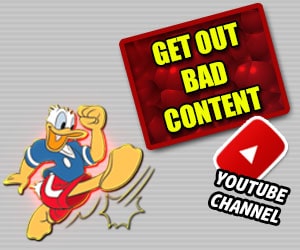 I know it will hurt if I tell you to delete all the videos that were poorly produced earlier in your channel. Yes, you are here to learn tips to raise your channel right? You want me to tell you how to increase subscribers on your youtube channel by putting good content on to boom your subscriber count!
Then you have to step into your visitors' shoes once in a while to get the real flavor of your channel and know how it really tastes like. Because till now, your own productions mesmerized you. I am sure, whenever you uploaded something it felt insane to you. But in reality, it didn't touch any other hearts. They skipped the main climax of the video, so it could never grab their interest and went viral.
So you need to understand the reality of those poorly performed videos. Before getting the good stuff in, you have to delete those bad contents from your channel; no matter how emotional it gets.
Remember your channel isn't just a place where you only perform from your heart but it's the business platform where you will either promote sponsored products or place Youtube ads to earn from the youtube partner program.
You have to get rid of such boring content out of your brand and never look back. Your visitors will lose trust in you if still pet those poorly performed videos beside the engaging videos that you will upload from now on.
This invites the next phase…
Tip#2: Upload Only the Best Watchable Video Content on Your Channel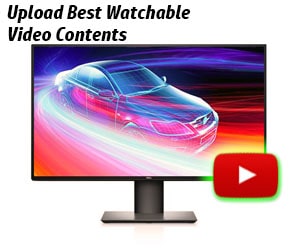 Going easy is the very first human nature of all time. You might disagree but tell me, didn't you ever searched for something with the word 'easy'! Like, you might have typed 'How to earn money online easily' or 'how to cook rice easily'.
Maybe now you will agree; that we always desire to work things easily. And this is the reason why beginner YouTubers make average level video content for their channel. Thus, visitors never appreciate their work.
Because to make good quality content you have to go through a lot of work. For example- making a script, do rehearsals, shoot the video with your best effort, etc. It is evident that all these hard works are followed by YouTubers; who own successful channels.
Because over the years, they have understood the value of making good quality contents and upload only them. And why won't they do it, this habit is increasing their subscribers daily. So begin your YouTube journey by following the expert's way of working.
As amateur YouTubers don't go for the hard work while making videos, so their video quality is always compromised over video quantity. They make low-quality videos since it is easy-work. And upload these in large quantities.
As a result, visitors don't want to return to their channel. So the number of subscribers never grew. Therefore create & upload only the best quality ones if you wish to learn a couple of tips of how to increase subscribers on your youtube channel-
Best Quality Youtube Video Making Tips
Research what your competitors are making. If your content type is short drama then go watch a couple of videos of this niche already available on youtube. It will give you an understanding of to set the script & screenplay of your videos. Look for the part of your rival's videos that shaped the emotion of the video and grabbed viewers' attention. And then do that same kind of justice to your content.

Write scripts for your video and then set the screenplay to shoot the video in the best possible way. You need to remember, if you are shooting a video then you have the same responsibility as Satyajeet Ray had while making Feluda. A well-decorated script & screenplay will create the magic in your video.

Try using the best tools to make your video content like a camera, tripod, softbox (studio lights), microphone, high power video rendering laptop, or computer. But if you plan to make your videos with mobile then use a powerful one which will have a good camera around 24 megapixels or above. Super working speed by high power ram. Good video editing apps like Kinemaster. Spend a bit on these then you'll be set for life as a professional Youtuber.
Portray the exciting part of your video in the first 10 seconds; like the climax. This will excite the viewer to watch your video in full length. Because statistic says that 20% of the visitors escape from your video by judging the first 10 seconds of it. So make it count; means memorable.
Tip#3: Make a First-Class Channel Trailer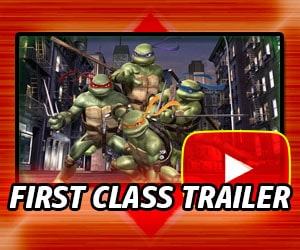 Channel Trailer, an intelligent feature Youtube has introduced for its creators. Yes, you have guessed it right! This feature implies the meaning the same as the movie trailers we see for an upcoming cinema. Here you make a summary video so that visitors get an idea about the type of your channel.
This is a good way to build a brand image for your channel in front of the viewers. It starts instantly when visitors come to your channel. So this increases the chances to grow your channel subscription. But this strategy won't work unless you create insanely attention driven 30- 60 seconds video content.
It should excite your visitors to stay with your channel. Remember it is people's emotion that controls them to do things they don't wanna do. So your trailer must catch your viewer's emotion. Make an ingenious call-to-action at the end of the trailer to get a click on the subscribe button with the bell notification on.
Tip#4: Keep Your Videos Under 5 Minutes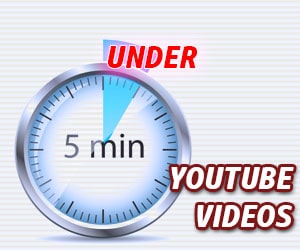 You may think about how you will get more watch hours if you can't make longer videos. Well, what is it worth having long videos on youtube if the viewers don't want to watch these long videos? If they start skipping your videos because it's too long they will jump to others' videos which will give a bad signal to youtube about your channel.
Look, these days people are very impatient. And more on that, other channel owners are showing short-length videos but portraying big concepts by their creativity. So you lose the chance with your long videos among these creators.
There is a noticeable point, if you are making content targeting visitors' interest, then you will get more watch hours with a 1-minute video than a 30-minute video. But, if you are intending to make longer videos to impress youtube then, you will surely fail.
Don't you remember the point I have mentioned that 20% of viewers go away by judging the first 10 seconds! All these imply that viewers want to spend a very short period of their time to watch a video. Therefore, keep your videos under 5 minutes and get creative to make it count.
Tip#5: Split the Long Videos into Episode based Playlist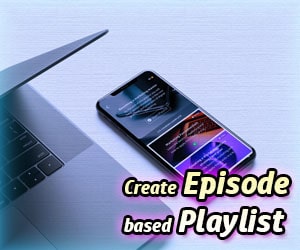 You might tell me that, some of your video content cannot be minimized if you're in the teaching niche. I understand. Then do a thing. Split the videos into episodic videos; small & concise. If your video is 17 minutes long then make three parts of that video and create a playlist for it.
At the end of the first part promote the second part in the end screen. Do the same trick for the second video by promoting the third part of your long video. In this way, you don't have to minimize your long important videos. another good thing is, viewers will spend more time on your channel by watching from 1st to 2nd to 3rd part. This will give a good signal to youtube about your channel.
Youtube will start giving your videos in front of the organic traffic which will increase the chance to get more real subscribers.
Tip#6: End Screen & Cards to Increase your Subscribers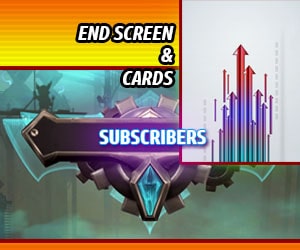 Youtube gives us two features for a strong call to action. End Screen and Cards. These babies do a lot of action. It is not enough to have only one good content on your channel. if you are successful with one your content go viral, then you have to offer more content to visitors, so that they can see more of your work. This will increase their eagerness to come again to your channel which requires them to subscribe to your channel.
Tip#7: Human Thumbnails Attract the Most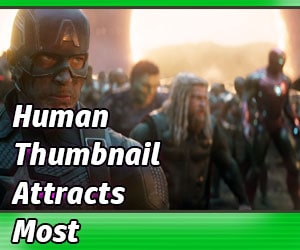 Thumbnail is the banner poster for your youtube video. The traffic at youtube decides to watch the video by seeing the thumbnail picture over your youtube video. Statistic says that if there is a human face in the thumbnail then videos get more clicks. So smile to take a picture and use it on the thumbnail of your video. Let me notify you if you haven't understood yet, that thumbnail is a jpeg image of 1280*720 resolutions.
You should get creative while making thumbnails at Photoshop. Because no matter how good videos you have made, it won't be watched if people don't like the thumbnail for your video. So Thumbnail does get a count for subscriber growth, even though it's a little part of the action.
Tip#8: Video Upload Consistency is Bloody Important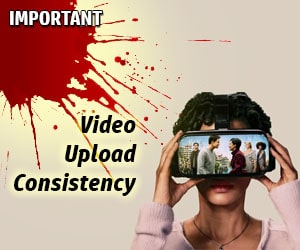 I understand this is the most difficult part of the youtube subscriber increasing process. I myself am facing difficulty to maintain consistency in my channel. But what has to be done, it has to be done.
You and I, both have to be consistent in uploading videos to our channel. Because if you don't maintain a schedule for uploading, then youtube won't count you as a serious video content creator. Therefore youtube will not place you in front of its viewers organically.
So if you are planning to upload 1 video a week then fix a particular day & time. For example, if its Friday 4 pm then keeps uploading at that time consistently. And in the beginning stage of your channel, try planning to upload 30 to 50 videos within the first month. Then go easy by uploading once or twice a week. This will increase subscribers on your youtube channel definitely.
Tip#9: Spend a bit for Subscription Link on Facebook Boost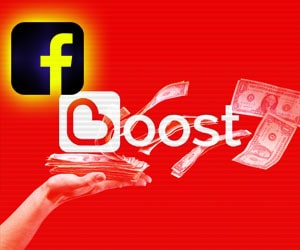 If you have done research on social media advertising, then you will know why I have highlighted advertising on Facebook but not anywhere else. Because it's less expensive than other platforms like Adwords. Placing advertising on youtube seems worthless. Just think have you ever watched an ad on the youtube video or you click the "skip ad" button.
If you place something on youtube advertisement, eventually your ad will be skipped by others. On the other hand, when you place an ad on Facebook, you can get a response but maybe not so much (Facebook users hang out there to pass time).
Still, if you can target the right audience, then you can get a good conversion. So if you can make a subscription link for your channel, then post that link on the Facebook page which is dedicated to your youtube channel. And boost it targeting your channel niche. But before doing this strategy, make sure you have a ton of good video content already uploaded on your channel.
Otherwise, people may subscribe to your channel by this facebook boost but if your channel is not prepared to keep them stay, then these subscribers will start unsubscribing. And that's a negative signal for your channel which you don't want.  
Tip#10: Shout at Other Social Media about Your Channel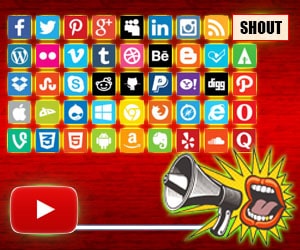 Your channel needs exposure, right! So where are all the people? If you answer in front of your house on the road, then it's useless. You need people online who can work online. Because your youtube channel is on the internet not in front of your grocery shop.
So you need exposure for your channel over the internet. And all the online audiences are hanging out either on Facebook or Twitter or Snapchat etc. As a result, you need to take your video there to get people's engagement. Yes I know I have mentioned before, if you follow all the necessary steps like making good content, content under 5 minutes, keep consistent at uploading, etc.
Then you will get enough exposure on youtube. But if you get a response from other social media platforms for your youtube videos, it gives a good signal to youtube. Youtube likes it if you bring traffic from other social media platforms to youtube. Therefore, create buzz for your channel on other social media sites which will eventually increase subscribers on your youtube channel.
Tip#11: Collaborate with Other Channels within your Niche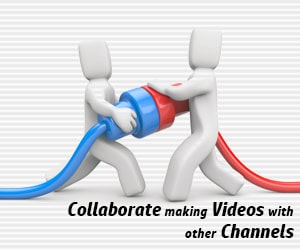 "Hello, Brother how are you. I am a subscriber to your channel who likes your video concept. I am also making content like these. Hey I was wondering if would like to make a collaborate video with me. This is my channel link if you would like to check out my work. And this is my contact info. Eagerly waiting for your reply." The above message gives you an idea of how to ask for collaboration with other channels.
It is a very good way to increase your subscribers count on youtube channel by making a video with other channels. This is a chance where you can attract other channel subscribers to your channel; this will increase subscribers on your youtube channel. If you work with a channel of 20 thousand subscribers then those subscribers are already influenced by that channel.
When those subscribers see you in that channel and your channel link is given in description then you get a good chance to grab a few thousand subscribers into your youtube channel. After creating some good content on your channel, you can go for collaboration. Remember, you must have your channel optimized so that visitors from other channels have a good reason to subscribe to yours.
Tip#12: SEO for your Youtube Channel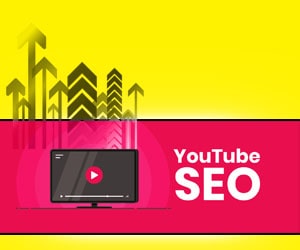 The very last tip, make all your videos search-friendly optimized on youtube. How? See below-
Video Titles:
Your Video titles do a lot. You can target popular keywords in your video. Just do this. Type something relevant to your niche on the youtube search bar. You will see others have already made good content. Now analyze their title. Try to catch the concept of the title of why it attracted people.
What kind of words are used?
How long was the sentence?
How did that title make a good explanation of the video?
And do exactly for your videos. Remember, no matter how long or short the title you create, it should definitely portray the exact topic for your video. By the way, you must check out this elaborate article of "How to do Keyword Research for your Website from scratch in Bangladesh". But let us finish this article first.
Video Transcript: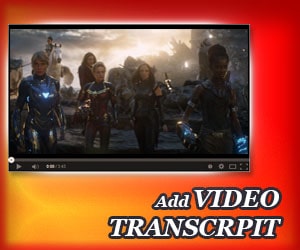 Have you ever noticed, when you are watching a movie and dialogue comes beneath the movie; that's called subtitle or cc on youtube. Its also known as a transcript. You can add a transcript to your video when your video upload is complete and you go to the edit section where you will find the option to add a transcript.
Here you can simply write down dialogue according to the video scene. This action gives youtube a good SEO signal for your video. Youtube will consider your video better than those who didn't add a transcript to their video within your niche.
If your video is about how to cook rice and your video has a transcript but others don't, then youtube will consider your video better than others. And it will come in front. But this strategy will work your channel uploading consistently. So try adding a transcript to every video which will one of the key elements to increase subscribers on your youtube channel.
Write Good Video Description: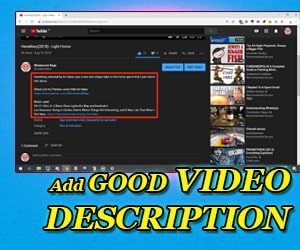 Explain your video as much elaborately as possible. Have the video title at the beginning of the description. Then describe what's your video about, how this video is helpful or entertaining for the visitors.
Stuff like that. If your video is targeting a couple of keywords, then write the description technically so that all the keywords get used along with the video get an exact explanation. For example, your keyword is- 'online work', 'jobs in pandemic', 'work online with no investment'; then I would write- "This video will help you learn to yourself in online work.
I know though this coronavirus has brought such a crisis to the whole world still, you will get good suggestions about how to get jobs in this pandemic. I can assure you, our guideline will help you to work online with no investment involved.
So watch the video till the end, give us your opinion in the comment box. If you find it helpful then give us a like and share it with your friends & family to spread the goodness." I think you have understood.
Meta Tags are Your Good Friend: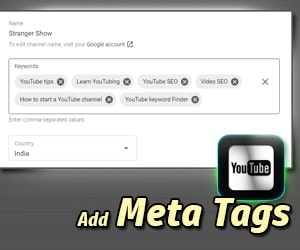 When you upload a video, in the advanced option you will find a section for adding Tags. Tags are the words or keywords which tell youtube about the search term that should be used to find your video on youtube. Here you need to add appropriate tags for your video.
But don't add irrelevant tags in the grid of more views; it won't work. Don't confuse youtube. Keep it short and relevant to your video & channel. Your video will bring more subscribers.
Let's Conclude
I apologize if you have found this article long. But believe me, I had told you the minimum words to explain, How to Increase Subscribers on YouTube Channel. These days, earning money online has become very difficult as a lot of people have got involved in it; which increased competition.
But as a Bangladeshi, I have brought a GREAT SOLUTION to earn money online from Bangladesh. If you could have come to this line of the article then this proves you have enough patience and you are determined to start an online business.
So I invite you to check out Youtube Cash Machine the only fastest online course in Bangladesh which can GUARANTEE your first online Income generating $500 – $1000 per month. So Check Out-