If you are on the lookout for a means with blog article thoughts to come up, you are in the ideal site. Without running keyword research you might not know that writing articles would be a time waste. So read this full post of How to do Keyword Research for your website from scratch in Bangladesh.
Now if you are hoping that, people will find your articles exciting then, you are just gambling with high stakes.  If you do not understand exactly what your audience desires and what are their expectations, then your post turns out to be immaterial to them. 
Your credibility will drop as an authority within your niche or area of expertise which will be a bad reflection on both of your income & reputation. 
If your Content planning is to depend upon your instincts, then you will not survive long in a competitive atmosphere.  It is obvious that your clients can not be served by you if you don't know their craving.  So without methodical keyword research, it's going to be useless to publish your next blog post.
However don't you wanna know exactly what Keywords Research is? 
Keywords are similar to billboard advertisements. They assist search engines to guide folks to your blog or site. 
Imagine that you have a fast food joint where you sell fried chicken. So to earn a good amount of money, your restaurant needs to be flocked with customers.  And obviously, you need to serve some good quality fried chicken. 
But, if your restaurant is situated in the center of a desert, then you will still be financially insolvent even though you create the tastiest fried chicken on this planet!
You want a connecting path leading up to your restaurant. You also want advertisements so that your existence is flashed in front of your potential customers.
In the same way, even if you type a few engaging & useful content, your site won't be famous unless it brings a fantastic quantity of visitors. 
You may have The PREMIUM looking site on the planet, BUT if no one knows about it, then it's only worth will be the domain registration charge of $14 what you paid to buy the website domain.
Now there is another way which is paid to advertise. But this method will create a dent in your pocket as you're just starting out with a very small budget.
If you wish to achieve organic traffic towards your blog/site then, you can't overlook the significance of keyword research along with backlinks building.  Both of these methods may seem old school, but they're the two significant elements in the recipe for a successful blog/site. 
In easy words, Keywords are the questions that people ask Google or any other search engine.  You MUST understand what your audience is looking for if you would like to be a good blogger. Keyword Research allows you to learn what is TRENDING in your niche.
This makes it simpler for visitors to discover you. In addition, it provides GREAT TOPICS for your upcoming blog post as well.
A Perfect Guide for Keyword Research with a Step by Step Action:
Most Bloggers are good at content production.  They battle with all the technical facets.  Whether you're an expert or a newcomer brushing up on your own understanding — check out this solution to study. 
1) Produce a Listing of the most crucial issues in your niche: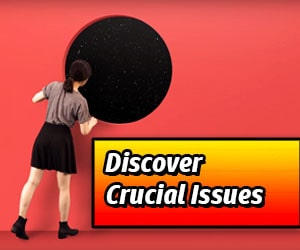 Let us say your site/blog is regarding the subject weight reduction/weight loss.  So naturally, the listing of keywords will include fundamental subjects like diet routine, food nutrition, bodybuilding, fitness, etc. Consider these frequent questions that people ask you. 
Imagine that you're currently making a navigating map to your site, this can allow you to think of logical categories and subcategories. 
2) Now type all of the probable keywords for each category & subcategory: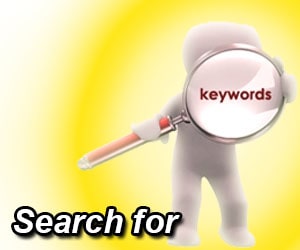 As an instance; the subjects 'lose weight' or 'weight loss' will include keywords like such:
How to lose weight in a week

How to lose weight in a day

How to lose weight in your stomach
Do not be scared to add long-tail keywords like- does eating healthy fats make you gain weight, how much protein carbs and fat should I eat to lose weight, lemon juice for weight loss at night, protein shakes for weight gain, etc. These longer tail keywords are simpler for ranking than general termed keywords. 
The listing for the subject 'diet' will comprise keywords such as:
the best diet to lose weight and gain muscle

ketogenic diet plan

vegan diet plan

paleo diet plan

Atkins diet plan

the raw food diet pros and cons
Next, I will look at 'workout' and also the list of keywords will probably go something like this:
muscle training plan

push-ups benefits

pull-ups exercise

running

squats

jogging

is cardio bad for knees
If blogging is in your regular habit then include subjects which you have previously written about. This will help you to gather new ideas and to think of new thoughts.  Keep writing till you've exhausted all chances to explore the last probable keyword.
At this moment, you are going to believe that you're done however you are only getting started.
3) Start typing the keywords on Google that you have written down: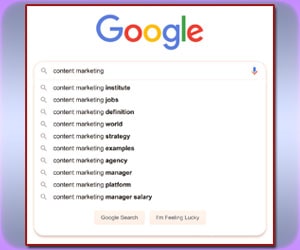 Here Google will give you more trendy keywords in the down list of the search result.
For instance: once you type 'lose weight' Google will think of a list of hints which include 'how to lose weight in a month' and then 'how to lose weight without dieting'. 
It will probably require years of hard work that you rank highly for something "generic" which are competitive such as 'lose weight' or 'weight loss'. However other longer tail keywords would be much easier to rank.  These keywords can assist you to build your authority and create a crowd of fans.  This might appear strange but these are your initial stepping stones towards victory. 
As an Information Provider, you have to analyze things in a logical manner. But in times, you will realize that your site visitors have a tendency to expect the most illogical & unrealistic expectations.
You will find ridiculous search like 'how to lose weight fast in 2 weeks 10 kg without exercise' which has no logic in it.
Even if you think to write about earn money then you will run into keywords like 'how to be a millionaire within one year?'  And so forth. 
Rather than Dismissing these kinds of queries & questions, attempt to tackle them in a fashion that is sensible, and direct people towards the right path by your killer blog post! 
4) Check out for relevant keywords at the bottom of the search result which is Pure Gold!: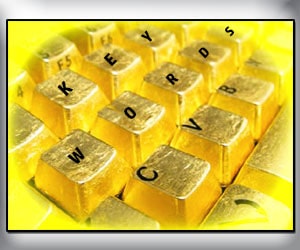 By now you possibly have 100 keywords (based on the deepness of your marketplace).  A number of them are generic and a few are long tail. You might have discovered that you are not required to possess any exceptional skill. You have to be practical. 
Maintain your listing among specific and longer tailed keywords. But keep in mind that long-tail (more definite) keywords normally convert much better. 
For instance, someone looking for "weight loss" might be browsing to complete a research document as it is a very general query. And they are unlikely to do anything else with any search result they discover.
On the other side, somebody looking for "how to reduce weight in the belly" or even "how to reduce weight from butt" is very unique since they know accurately what are they expecting. 
5) Evaluate your Competitors: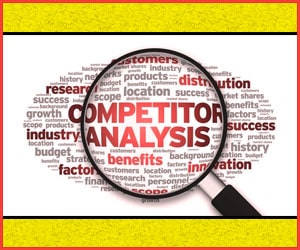 In this section, you get to know how other bloggers are doing for keywords on your list.
By performing simple Google searches you can easily gather a great deal of information for your targeted keywords and also check what your competitors are doing with it.
You can also use some of the extraordinary Google Chrome extensions which are free to use. There you will find some good keyword planning tool for your keyword research work.
Another great platform would be Google Adwords Keyword Planner which you can use for free if you have a Gmail account.
It will give you the search volume for every keyword and you will get new keyword ideas as well.
Another Alternative is Traffic Travis, there's a paid version, HOWEVER, the free version is enough for today, and something that I use almost daily basis.   In addition, it is ideal for novices and not-so-technically-savvy! 
Now, for your next blog post, the target for the winnable keywords. But do not ignore generic or basic keywords as they will construct the foundation of your blog/website. To attract traffic to your blog, write articles with the winnable keywords. If your contents are good enough then they will come to your site repeatedly.
Most of the content and niches should be immortal. It should be useful in the future. But you should make use of the trendy and forthcoming events to write your blog posts so that traffic stick to your blog.
And the link below will take you to the ULTIMATE solution for Online Income From Bangladesh.