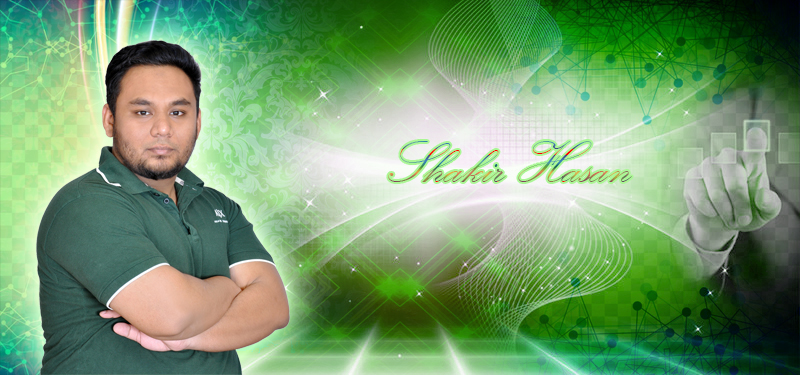 Shakir Hasan, founder of AffiliateIncomeBD; completed his graduation on BBA from Heriot-Watt University, Scotland, UK, and also finished his MBA from Cardiff Metropolitan University, Wales, UK. These enlighten his educational background.
After completing his Higher Degrees, he was off to join the corporate world as an Executive or initiate a Physical Business. However, sometimes life might not allow us to follow the dreams what we used to have from our childhood.
There were times when he wanted to be a Professional Cricketer, a Doctor, and a Lawyer & even did his best to join Bangladesh Military. In 2012, he ranked first place in the competition of South Asian Championship at Defence Martial Art; Tactical Kravmaga.
Now you may think why a person like him; who had such potential & passion in various fields ended becoming an Internet Marketer! Well as referred to earlier, life sometimes doesn't allow us to be the person we dream of.
In the mid of 2015, he realized that a person should choose a profession that could help him to survive in this world; even if he is surrounded by difficulties that are mostly impossible to break.
In the late '90s, some of us may have seen a cartoon called Captain Planet and the Planeteers, where the Super Hero always said to the 5 hero planeteers of Earth, Fire, Wind, Water & Heart that, "by all your powers combined, I am Captain Planet".
This quote inspired him to think; why not use all his skills to establish something Unique & Extraordinary for a profession. Thus, this unique thought guided him to become an Online Entrepreneur. By this venture, he succeeded not only in his online earning journey but also helped those beginners who were searching for the right path towards their Internet Marketing success.
Today, he works at Affiliate Marketing in various Digital Marketplaces like Jvzoo, Clickbank, Warrior Plus, etc. and he is also a product Vendor at Jvzoo, a multi-million dollar company.
So all through his life & experience, he has discovered a motto which is also suggested to those who want to build a successful online business and that is Research more, Take Action and Grow Bigger…
We specialize in offering a variety of courses on how to make money online field. From Affiliate Marketing to Blogging, Facebook Marketing, YouTube Marketing, Twitter Marketing, CPA Marketing, and LinkedIn Marketing, we have carefully prepared a large portfolio of completely online courses that will teach you how to work smarter online, not harder, while getting results that matter.
Our Vision
Looking ahead, we want to continue to grow and become your number one source for the latest tips, strategies, and in-depth courses on how to make money online. We strongly believe that knowledge is power and we want to make that knowledge accessible for you. Browse through our growing platform and have access to the latest eBook courses and Video courses, taught by experts in their area. Now, that knowledge is just one click away from you.
"There are only three things we need in life: food, water, and compliments."
Our Mission
AffiliaincomeBD.Com is set on a mission to teach you the hottest ways to make money online and the latest tricks of the trade across a variety of eBook and Video courses taught by world-class instructors with a proven track record. Available on smartphones, you can learn on your own terms, when you want and where you want. A team of professionals and multi-industry experts who have a proven track record of success will pull back the curtain and reveal what works and what doesn't across different areas that range from passive income.
– Shakir Hasan